This weekend I was jetting off (by train) to far-flung locales (Bristol). Sooo, late again. But I have lots and lots of pictures this week!
Book 1(Water), 13: The Blue Spirit & 14: The Fortuneteller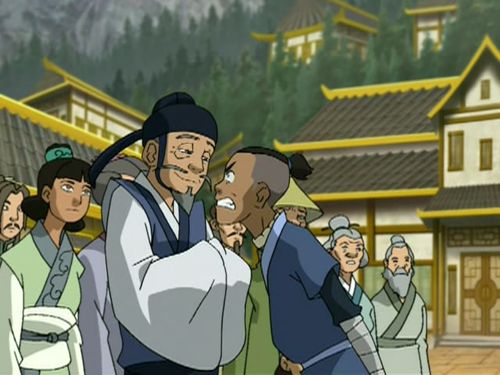 "But can your 'science' explain why it rains?"
"YES. YES IT CAN!"
(
Collapse
)
(
Collapse
)
COMMENTING RULES
1. No character bashing, please.
2. No future episode spoilers in the spoiler-free thread (and comments containing them will be screened), but expect to find them in others! If you're talking about massive plot twists it's nice to put a spoiler warning in the header, but it's not required.
3. Spoilers for Legend of Korra are also fair game everywhere except the spoiler-free thread; again, labelling them is friendly.
4. Feel free to illustrate your squee with caps. And gifs!
SPOILER-FREE THREAD (On LJ.)
Posted at
http://frith-in-thorns.dreamwidth.org/97847.html
with
comments.